GET 15% DISCOUNT ON YOUR FLIGHT RESERVATIONS WITH ONEWORLD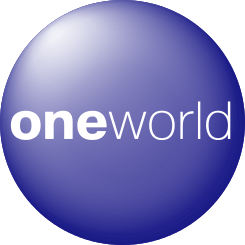 Oneworld airline members, official airline partner for EUROSON 2019 Congress, offer exclusive discounts for participants flying to Granada.
Oneworld comprises 12 leading international airlines: American Airlines, British Airways, Cathay Pacific Airways Limited, Finnair, Iberia Airlines, Japan Airlines, LATAM Airlines Group SA, Malaysia Airlines Bhd, Qantas Airways Limited, Qatar Airways Company QCSC, Royal Jordanian Airlines and Sri Lankan Airlines, serving 570 destinations in 135 countries with more than 8,500 daily flights.
To book your trip, visit https://events.oneworld.com/travel/web/oneworldhome and enter the EventID at the "attendee" section: OW07A19 if requested.