Venue
Palacio de Congresos de Granada
Paseo del Violón, 18006 Granada
Tel. +34 958 246 700 – Fax +34 958 246 702
email: palacio@pcgr.org  –  web: www.pcgr.org
Registration and Accommodation
As the official organiser of 13th European Pesticide Residues Workshop (EPRW 2020), Kenes Group is pleased to welcome you to Granada, Spain and to offer special reduced rates at the Official hotels of this Conference. It is recommended that accommodation is booked upon registering for the Workshop in order to secure your required arrangements as hotel reservations will be made on a first come, first served basis.
Personal Insurance
The meeting organisers cannot accept liability for personal injuries, or for loss or damage of property belonging to meeting participants, either during, or as a result of the meeting. Please check the validity of your own insurance.
Visa requirements
Some participants may require a visa to travel to Spain. Participants are requested to check at the Spanish consulate or diplomatic mission in their home country. It is the responsibility of the participant to obtain a Visa as it involves personal private data. The organizers will provided all available information but will have no commitment to provide any financial support.
Please note that the average time for obtaining a visa can be from two to three months from the date of application. The cost of visas varies depending on the intended length of stay, etc.
For more information, click here
Visa Invitation Letters
Official letters of invitation designed to help overcome administrative difficulties in certain countries can be sent to participants by the Secretariat. Should you require an invitation please contact us.‹
It must be understood that such letters do not represent a commitment on the part of the Organizing Committee or Meeting Organizer to provide any financial assistance. If you require an original letter, it is recommended that you send your request 3 months in advance to account for delivery by post and administrative time.
Sponsorship & Exhibition
There will be a simultaneous wide-ranging exhibition which will provide a visual focus and interaction with the Workshop sessions. The breaks will be taken in the exhibition area.
The Conference offers an opportunity for sponsorship and participation in a commercial exhibition. All requests for bookings are allocated on a first come, first served basis. In order to reserve your sponsorship/exhibition booth, please contact Encar Fernández: efernandez@kenes.com
Climate
The temperatures are rising, particularly at mid-day and the days are becoming longer. it is also an exciting time to visit with festivals and parades taking place all month long.
The average temperature reaches 20°C (68°F), with the start of May being cooler and more mild, and the end of the month feeling quite warm during the day and pleasant throughout the evening. The average high temperature is 27°C (81°F) and the average low temperature is 13°C (55°F). Visitors can expect very little rainfall during the month of May.
More information about Granada click here
Secretariat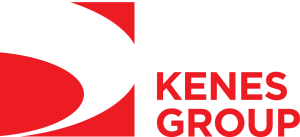 Tel: +34 913 612 600 – Fax: +34 913 559 208
email: eprw2020@kenes.com